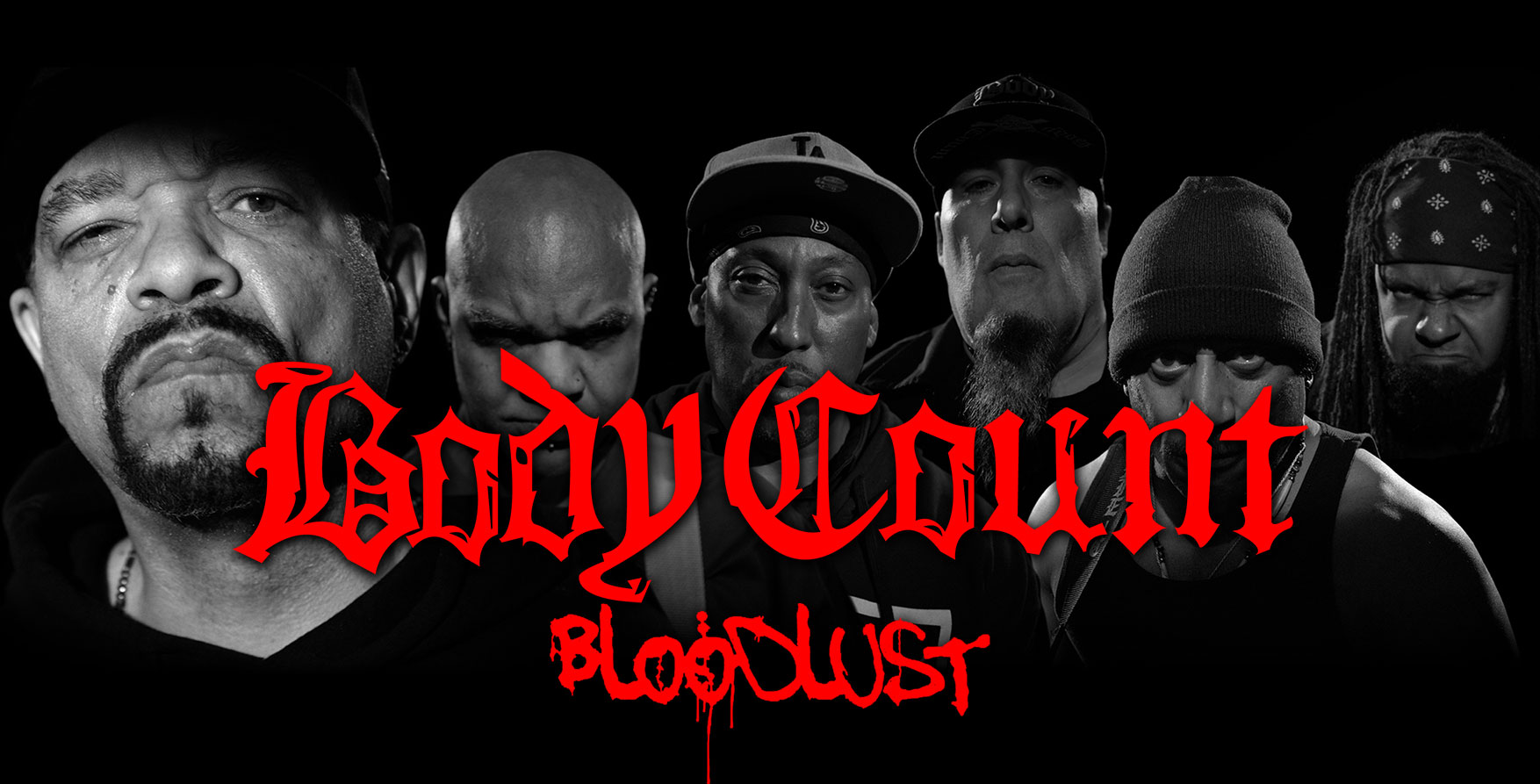 'The BodyCount 'Bloodlust' album 2017. Will be the BEST album of the year across all musical genres… Yeah I said it." – And yeah, Mr. ICE T, we say it too! 'Bloodlust' is the album of the year across all musical genres, and our ALBUM OF THE MONTH – APRIL 2017 !!
After the BC comeback masterpiece 'Manslaughter' in 2015, 'Body Count' just dropped out their new album entitled 'Bloodlust'. And it's a punch in your face ! Merciless anger singing and brutal heavy riffs. That's what 'Body Count' is in year 2017. Songs like the album single 'No Lives Matter' (a song about the Black Lives Matter movement), the mighty 'Civil War' (with Dave Mustaine on guitars), the cover version of Slayer's Raining Blood and Postmortem (definitely the best cover version to date) or the sad epic hymn 'This Is Why We Ride' don't disappoint and just will make you bang your head.
ICE T about 'Bloodlust':"I'm trying to lose that picture of the one-dimensional gangster, mother fuckers that act hard are the fakest mother fuckers in the world – us right now, this is how human beings really are. We can joke and talk shit, we can hit a political note and be adamant and angry as shit, then on the next note you can be watching cartoons and bouncing your kid on your knee. I'm not worried about people misinterpreting me anymore – the dummies misinterpret, and the real fans will assassinate them for that. The intention here was to make some great music, open some eyes, and offer people some entertainment. People should rock to this – I didn't want to make a mix tape, I wanted to make a BODY COUNT album." – and that's what we do, just rock to this. Make sure to get your hands on 'Bloodlust'. Definitely the album of the year, and not just for metal and rock fans !!