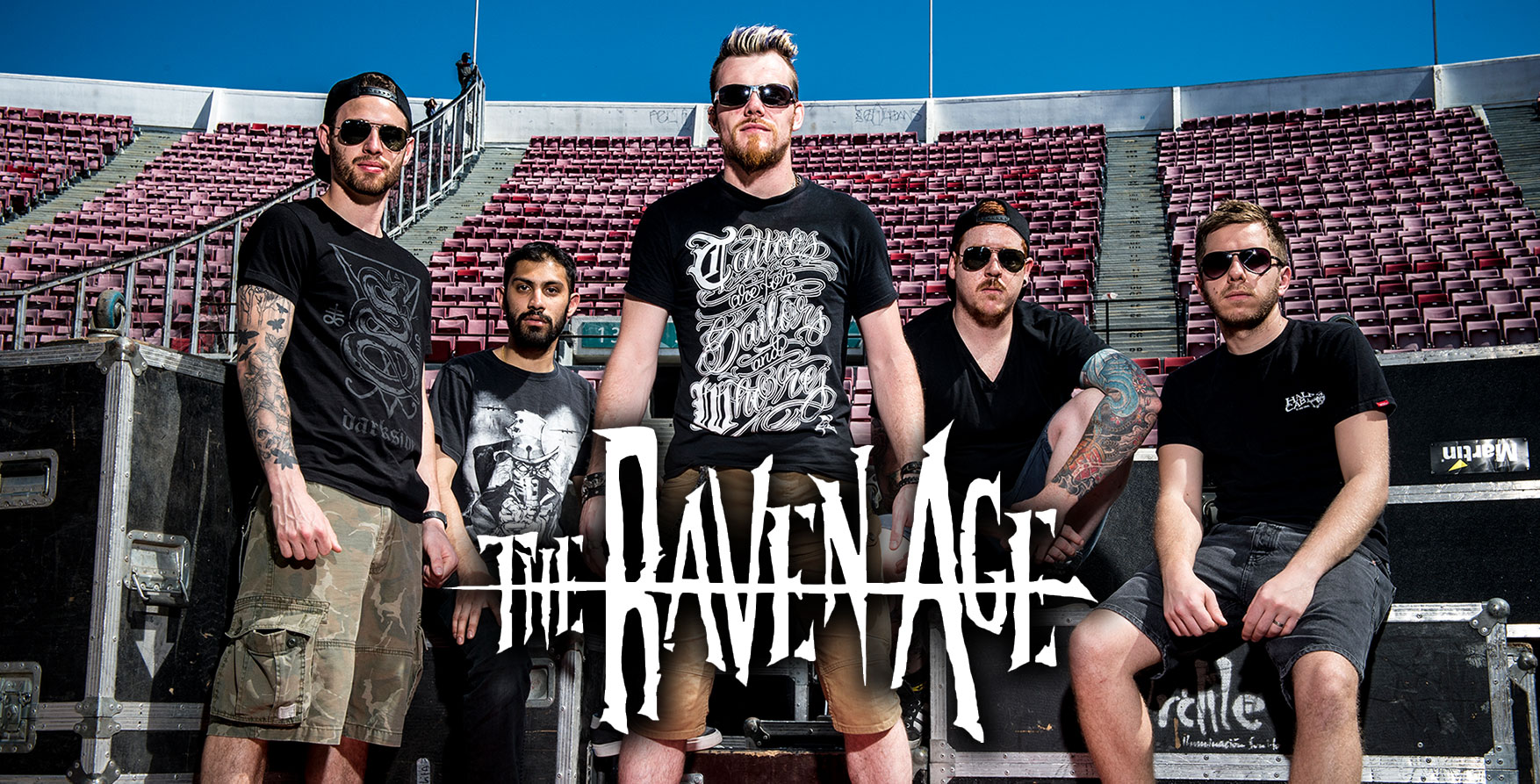 Their self titled EP shot straight to number 1 in the Amazon 'Hot New Releases Chart' and also climbed to number 16 in the 'Top 100 Best Sellers in the Rock & Metal Chart' on Amazon. Their single 'Angel In Disgrace' reached no. 3 in the iTunes metal chart in Australia and the band racked up half a million Spotify listeners in 2016 alone. Following this will be their debut studio album 'Darkness Will Rise' due for release via BMG on 03/13/2017. Our ALBUM OF THE MONTH – MARCH 2017.
Our boss Felix Pirk met George Harris and Michael Burrough in Berlin to talk about the band, ravens and touring with Anthrax.
Felix: Currently you're on tour with Anthrax. How's the tour going so far ?
George: It's going really well.
Michael: It's not a bad tour… with Anthrax… Haha. But yeah, the best one was last night in Frankfurt.
Felix: Are there any special shows you're looking forward to ?
Michael: Tonight is exciting for us. Our record label BMG is coming to the show.
George: Yeah, our record label is coming down to see us for the first time probably. But I'm also looking forward to playing Paris. We always had good reactions there.
Felix: What's the idea behind the band name ?
George: The name is derived from the ravens of the Tower of London. Historically, ravens were drawn to the tower because of the blood and carrion in which they consumed. They became the guardians of the tower and would dwell within the grounds. Legend has it that if the ravens ever leave or fly away, the british empire will fall.
Felix: How would you describe the music of The Raven Age ?
George: We cross a few genres. Musically we could sound a bit metalcore… there's also a bit of classic metal. The vocals are totally clean. So, totally old school.
Michael: We defined our own subgenre… There was a guy last night. He talked to me and said "what is your band?, is it metalcore ?". He was a little bit disappointed cause I don't scream my head off. Haha. Well, you can't define it into one category.
George: Well, maybe it's melodic metal… cause we play metal with melodies.
Michael: Exactly, cause metal in my opinion is guitar, heavy guitar – that's what metal is. It doesn't really matter what the vocalist is doing. But yeah, same thing. We have melodic guitars, melodic vocals – there you go, melodic metal ! But we do hard punk. Haha.
Felix: Heavy music !! Haha.
George: Yeah, heavy music !! Haha.
Felix: What's the idea behind the album title Darkness Will Rise ?
Michael: George, you go !
George: It has to do with the band name. The ravens leaving the Tower of London. So the empire will fall, darkness will rise. That's it. Yeah. Haha.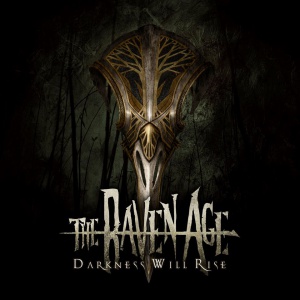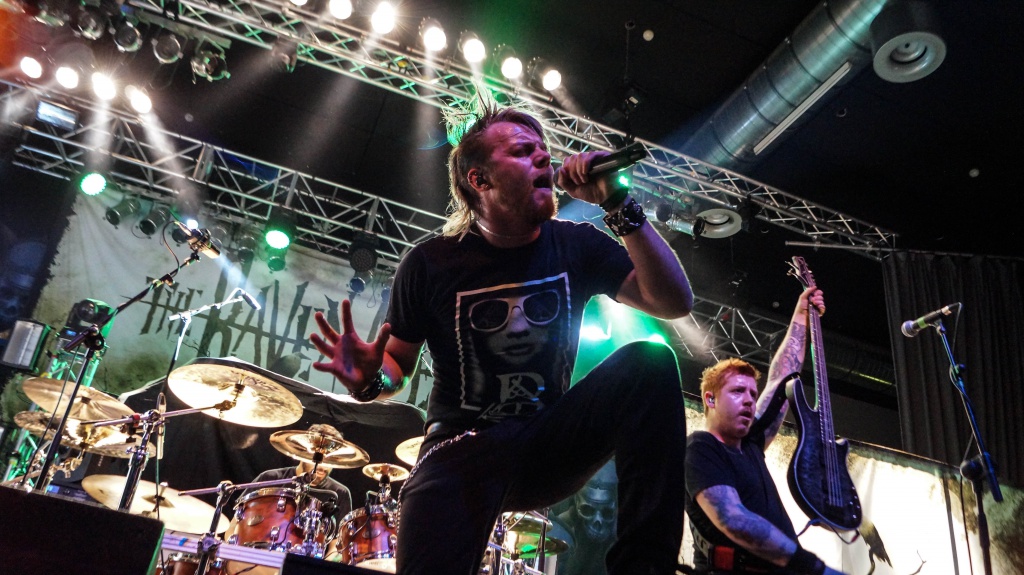 Felix: My favourite song of Darkness Will Rise is Behind The Mask. What's your favourite song on the new album ?
Michael: Haha. It's Behind The Mask.
George: Yeah, Behind The Mask haha. We put it as a closer. It has this epic thing with ups and downs.
Michael: It's just dynamic. It is epic. That and The Dying Embers Of Life.
Felix: What can fans expect from a Raven Age show ?
George: Michael singing his ass off. Haha.
Michael: My face going blood red. Haha. No. You can expect a hell lot of energy, a lot of crowd interaction. We play side by side. That's the way we go.
Felix: What can we expect to see from The Raven Age in the near future ?
George: Well, the main thing is trying to build up ourselves… we've got some pretty big ideas in terms of production, lighting and stuff. We like artworks and physical products and stuff like that. It would be great to get the chance to do our own thing. I hope that's what you'll get to see from us in the near future.
Michael: Just a real cinematic show… being full of dynamics, great lights, effects. I can't wait for pyros. Haha.
George: I can't wait to show you my dance moves. Haha.
Felix: Well, that's it I think. Thank you guys for the interview.
Michael: Thank YOU.
George: Yeah, thank you for the interview.
Felix: Thank you, cheers.
DARKNESS WILL RISE – a debut to be proud of. The Raven Age don't disappoint. Songs like Salem's Fate (the song is about the infamous 1692 witch trials), Trapped Within The Shadows or the epic Behind The Mask will smash your ear drums. Darkness Will Rise comes with loads of heavy riffs, crushing snare hits and merciless vocals. Prepare for total mayhem – it's the age of the raven, so darkness will rise !!